Kapwa: indigenous Filipino value of "deep interconnection, shared identity, seeing self in others."
Here, community connections (like student work, collabs, fundraisers in my neighborhood/our planet, more) are shared to celebrate and support our diverse stories. Maybe we'll see each other as integrated into The Story mosaic.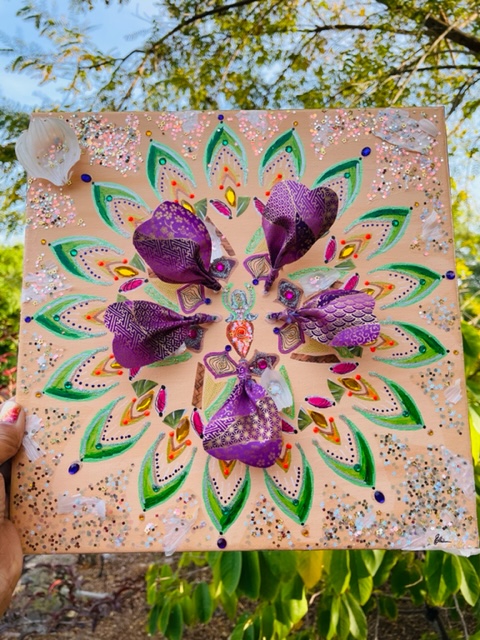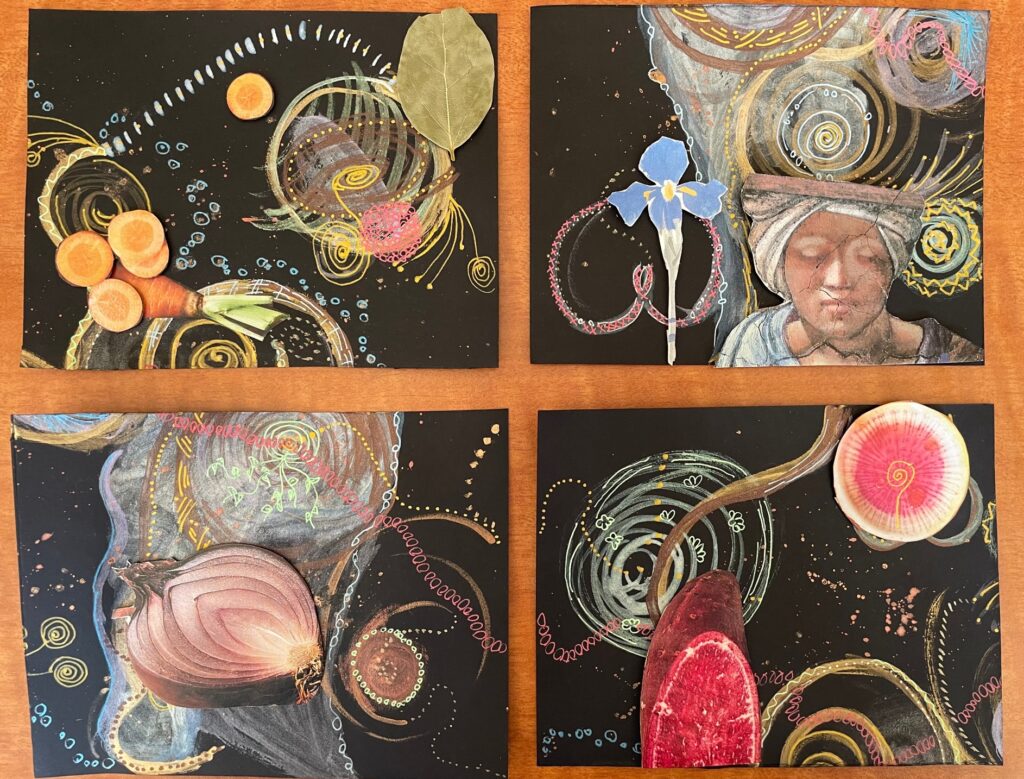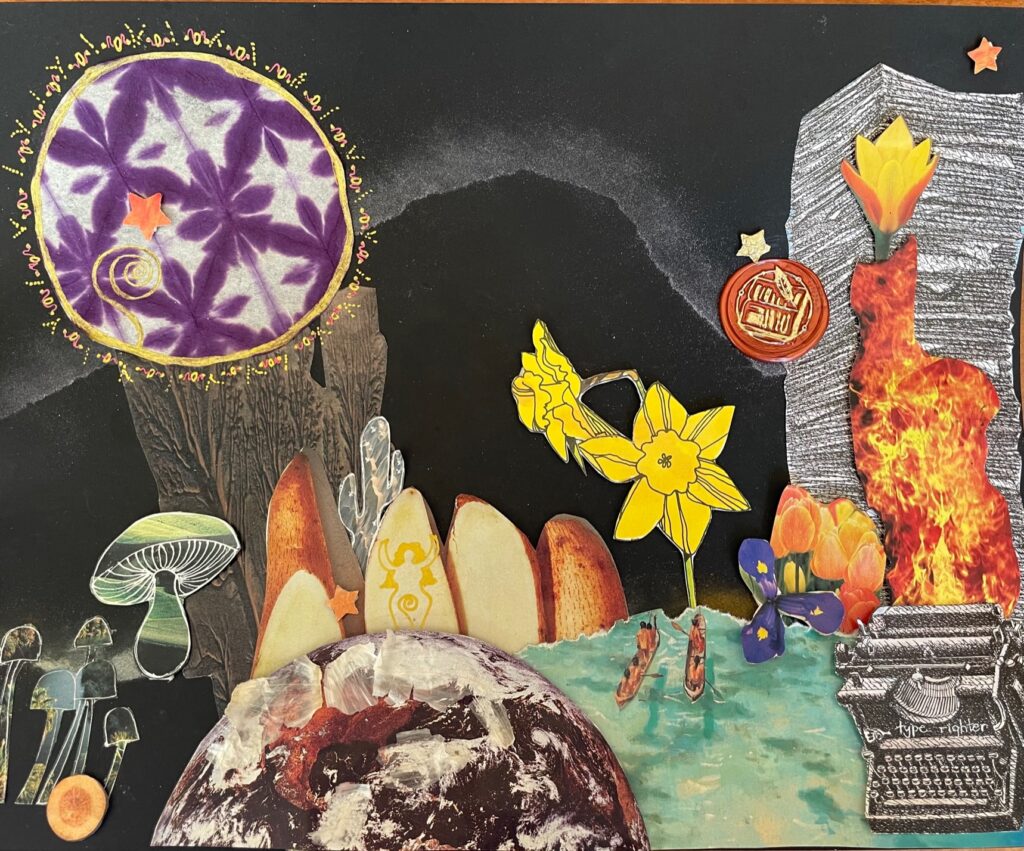 October 25, 2021. This was our first global, virtual Salo-Salo, a rich spread of nourishing subos (bites) and baon (morsels for later) as we gather to be fed by the dynamic kwentuhan (storytelling) of our Ates (big sisters) Vex Kaztro, Rose Sabangan, Joanna Mailani Lima, Antonette Sespene-Anderson, & hosted by Ella deCastro Baron. We even wrote our own Filipino-style poems ("hay[na]ku", invented by Eileen Tabios). A hands-n-hearts on banquet of Filipino American identity–complex, dynamic, savory, and sweet-tart like kalamansi and sinigang. Kain na! (Let's eat!)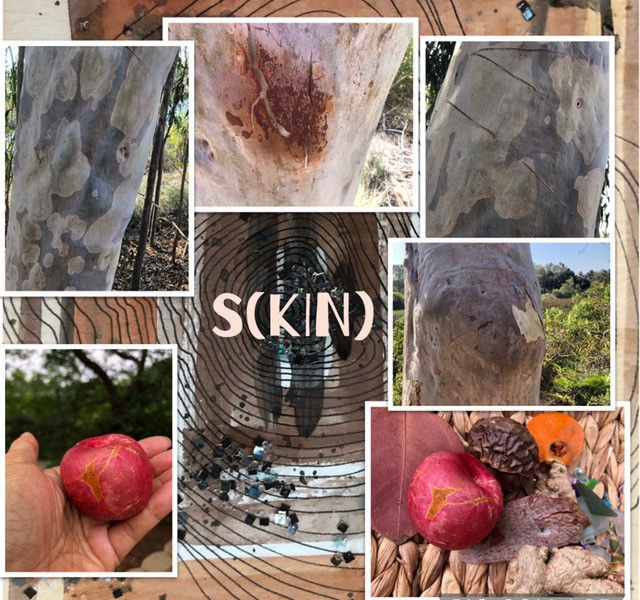 "S(kin)" 2021
An application question asks, "Where does your strength come from?" I'm sharing from a once-scary, now-emerging source. "S(KIN)" The photo I share is of different creations around where I live. They are different skins: of trees, fruits, my own. I have had to live in a bubble for decades because of my very allergic, scratched and peeling body. But in the last two years, and especially during the global coronavirus Pandemic, I have been learning to touch and relate to Nature's own scratched and peeling bodies. "Allergy" means "strange action to something strange." My skin disease, atopic dermatitis, means "strange" (atopy) as well. "Stranger" also means someone who leaves for a long period and returns.
I no longer believe I am a stranger to myself nor to nature. I can finally sit and listen, converse, relate to nature as my skin kin: S(KIN). There is power here.