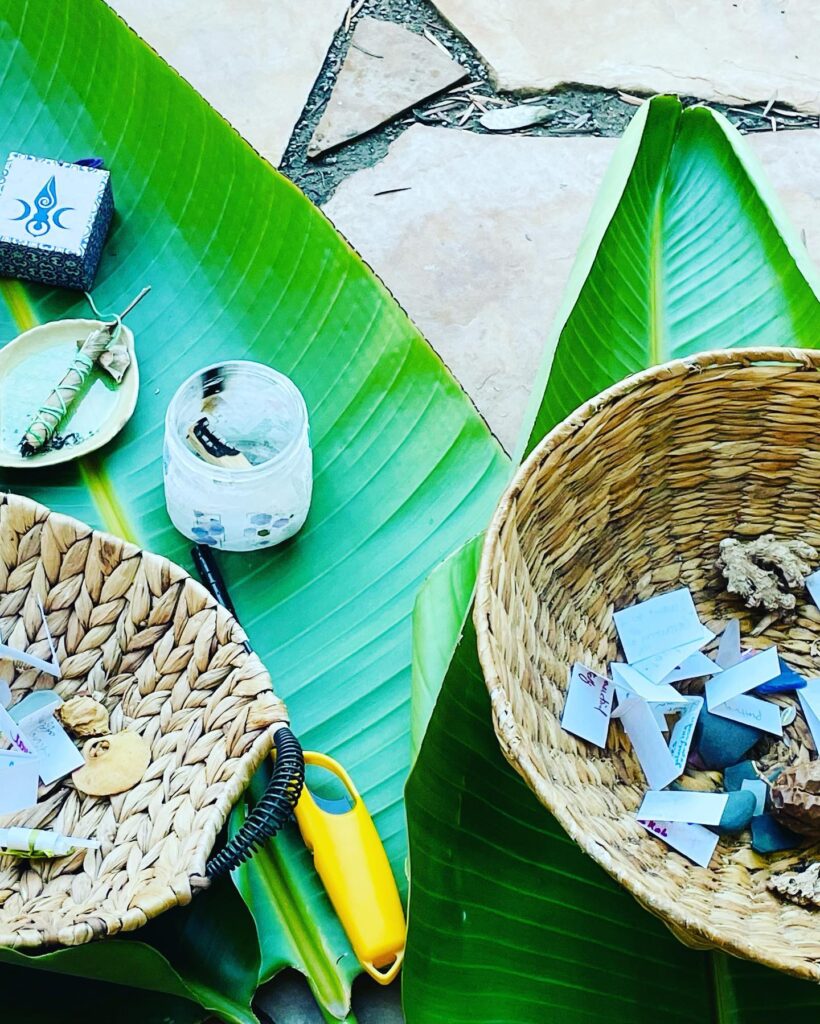 Kapwa: indigenous Filipino value of "deep interconnection, shared identity, seeing self in others." 
Here, community connections (like art, collabs, fundraisers in my neighborhood/our planet, healing energies, more) are shared to celebrate and support our diverse stories. Maybe we'll see each other as integrated into The Story mosaic.
______________________________________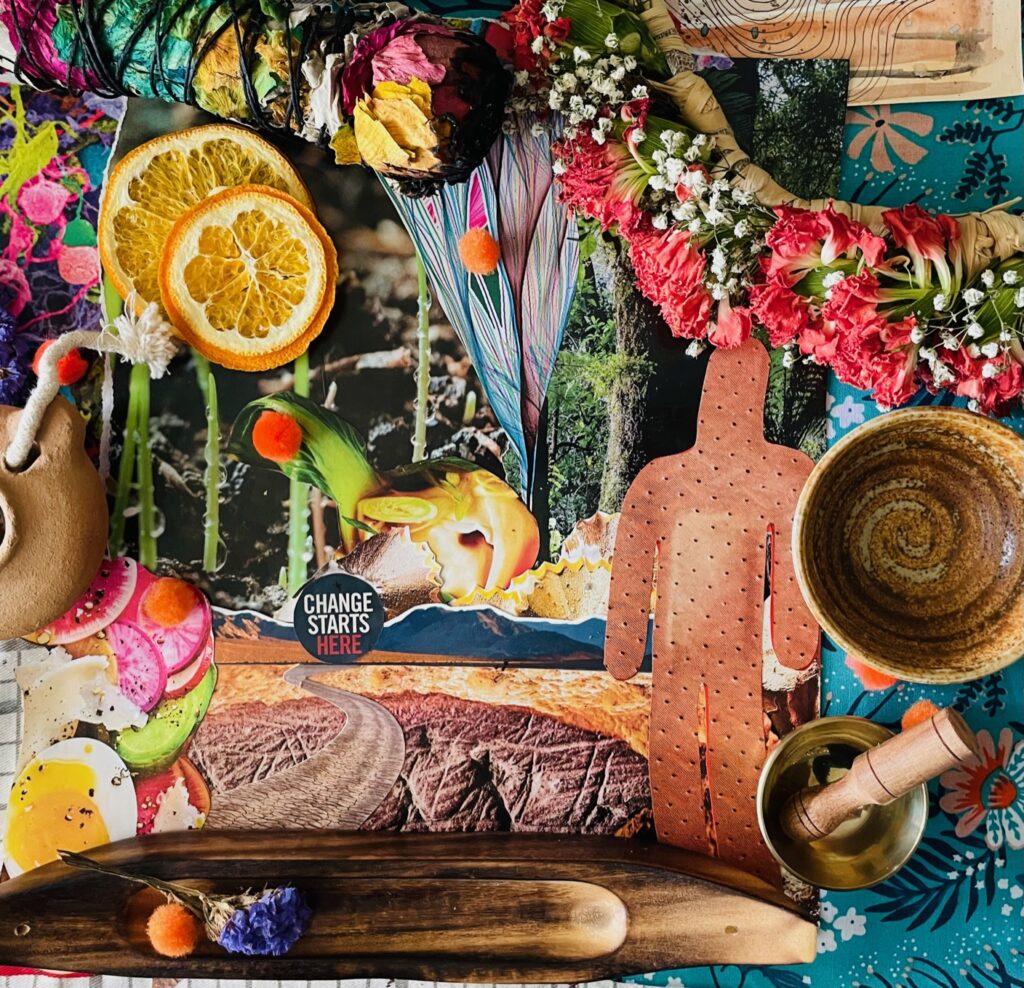 Dr. Catherine Luib, Hilot (indigenous Filipino healer) opened the "Motions and Emotions"—performances by Filipino Americans on intergenerational healing—with a community ceremony/prayer, an embodied commitment to healing. February 5, 2023 at the New Americans Museum on Kumeyaay territory (San Diego, CA.)
Part of my re-membering of my full identity (including the web of life all within and around me) is via my chronic illness. In Fall 2021, my skin began another overwhelming flare. I needed help beyond what I'd tried in the past. I was led to Luib Health Center and Dr. Catherine Luib–acupuncturist, chiropractor, hilot (indigenous Filipino healer), nutritionist, community activist, AKA, Dr. Cat–for healing and more. I receive acupuncture & other traditional Chinese treatments, join ceremonies for ancestral connection, and celebrate the wonders of the known/unknown in creative & joyful community. I also co-direct wellness events with Dr. Cat– and much more.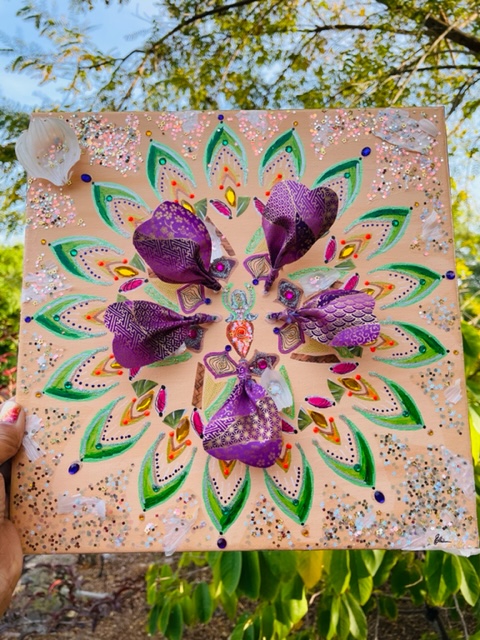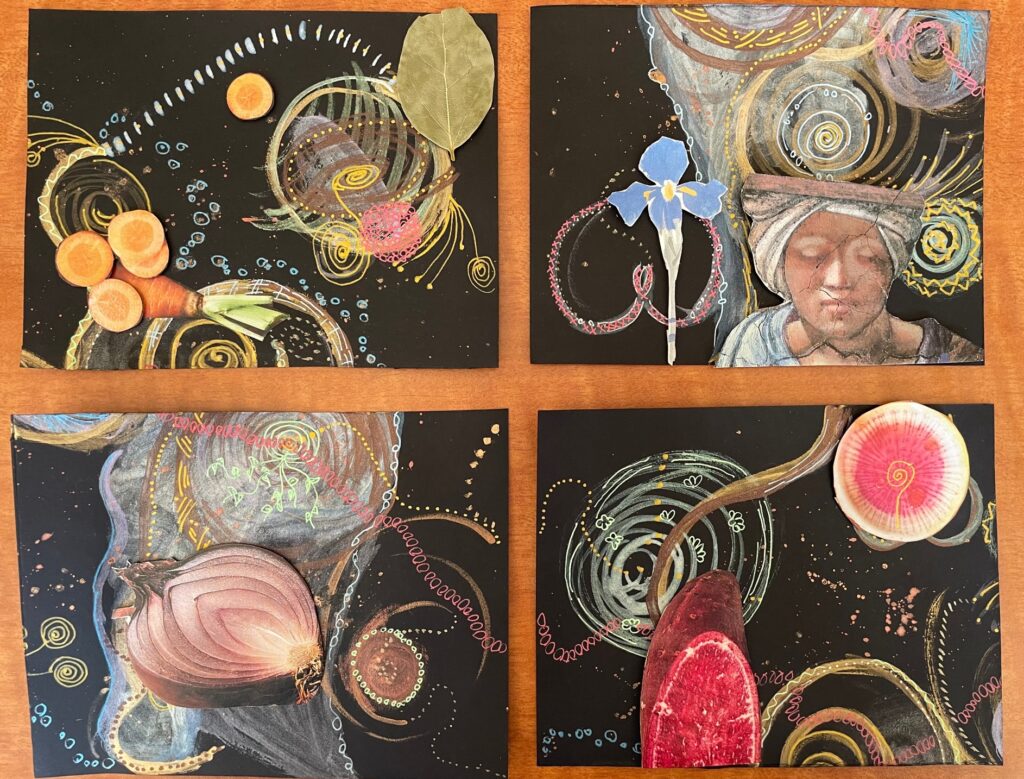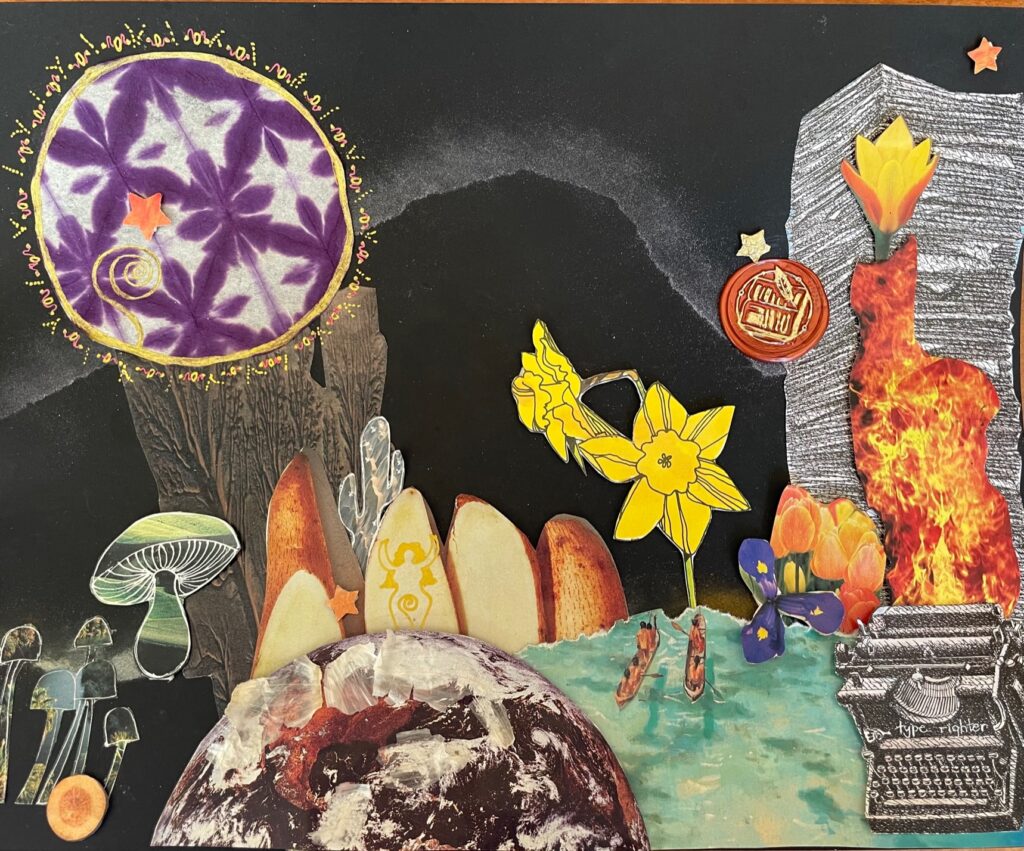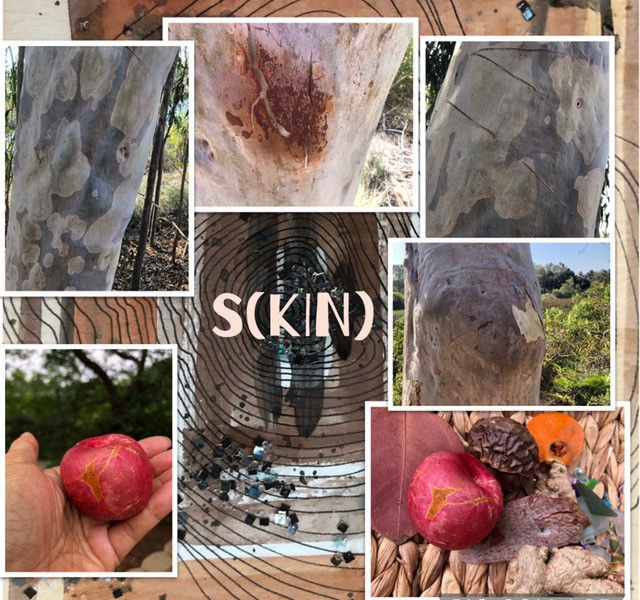 "S(kin)" 2021
An application question asks, "Where does your strength come from?" I'm sharing from a once-scary, now-emerging source. "S(KIN)" The photo I share is of different creations around where I live. They are different skins: of trees, fruits, my own. I have had to live in a bubble for decades because of my very allergic, scratched and peeling body. But in the last two years, and especially during the global coronavirus Pandemic, I have been learning to touch and relate to Nature's own scratched and peeling bodies. "Allergy" means "strange action to something strange." My skin disease, atopic dermatitis, means "strange" (atopy) as well. "Stranger" also means someone who leaves for a long period and returns.
I no longer believe I am a stranger to myself nor to nature. I can finally sit and listen, converse, relate to nature as my skin kin: S(KIN). There is power here.