City Works Press, 2009
Itchy Brown Girl Seeks Employment is an ironic Curriculum Vitae where life and work experiences one wouldn't want a potential employer to know are highlighted using vulnerability, wit, observation, and candor. Ella deCastro Baron a first generation Asian American woman challenged by her parents' faith, inherited sickness, and questionable life choices shares of beginning and ending relationships, restlessness, miracles, prejudice, entitlement, and community. She leaves it up to the reader to decide, after assessing her background, education, professional experience, fieldwork, high (and low) achievements, if she is someone worth investing in.  Itchy Brown Girl Seeks Employment was a finalist for the San Diego Books Awards.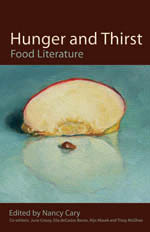 Hunger and Thirst: Food Literature,
Edited by Nancy Cary, Ella deCastro Baron, June Cressy, and Alys Masek, and Trissy McGhee
More than eighty contributors offer up unique views of food and drink, what we hunger for, what pains us, what sustains us, what brings us joy as individuals, as families, as a culture. This collection of poetry, fiction, non-fiction, and art invites you to sit at the collective table that we share as the human community.
     Co-editor, From Glory to Glory:  An Anthology of Poetry in the Cathedral  (Vol. 1) 2012
                              Editorial Assistant, Fiction International, Anthology 2001-2003
Anthology Contributions:
"Transubstantiation," poetry, Sunshine/Noir II, Oct 2015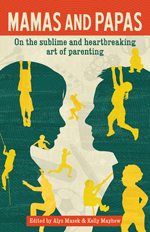 "Entropy," creative nonfiction, Mamas and Papas, On the Sublime and Heartbreaking Art of Parenting 2010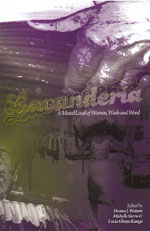 "Sheddings," collaborative creative nonfiction, Lavanderia, a Mixed Load of Women, Wash and Words 2009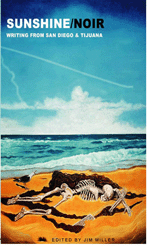 "weather forecast," poem, Sunshine/Noir 2005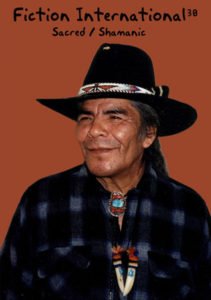 "Kaua'i," creative nonfiction and "Psalm 139," plundered art piece, Fiction International #37 2005
Featured Local Writer, creative nonfiction, CityWorks Journal 2010
Various poems, CityWorks Journal  2004, 2005, 2007